Wholesale Designer-Inspired Handbags
Wholesale Designer-Inspired Handbags & Purses from Best Handbag Wholesale
For chic and savvy designer handbag style without spending a fortune, browse our expanding collection of designer-inspired wholesale women's handbags in all the latest trends and patterns. From reptile, zebra and giraffe prints to camouflage, C-pattern and faux leather patchwork designs we offer a tremendous selection of replica and designer-inspired women's handbags to suit any style and every occasion.
Authentic designer handbags are high end luxury products that can cost thousands of dollars, which is fine if you're royalty or a movie star. But for the modern woman who knows savvy can also be thrifty we offer a chic and stylish collection of replica and designer inspired wholesale women's handbags that offer similar quality and comfort at much more affordable prices.
Patterned after some of the most well-known designers in the fashion industry our collection of designer-inspired women's fashion handbags are almost identical to the originals and are only a fraction of the cost. These well-crafted handbags still feature the same amenities as the leading brand names including multiple interior pockets for cell phones, PDA devices and other necessities, adjustable length shoulder straps and a wide variety of fabric material including faux leather, soft leatherette and reptile print skin.
With appealing style and wholesale prices that can't be beat, our selection of designer-inspired handbags is perfect for retailers, e-commerce sellers, flea market vendors, and more.
More Information About Wholesale Designer-Inspired Handbags from Best Handbag Wholesale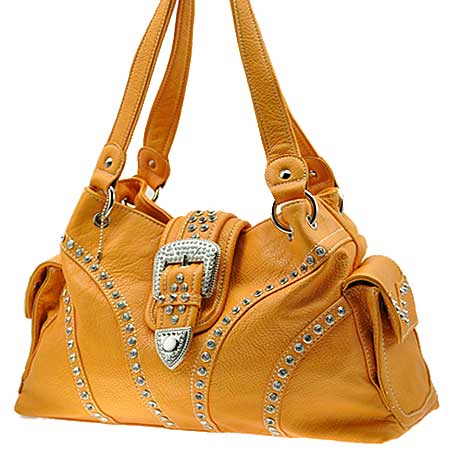 What stylish woman wouldn't want a genuine Louis Vuitton or Gucci handbag? Unfortunately, not everyone has the deep pockets to spend thousands of dollars on a designer handbag which is why Best Handbag Wholesale offers retailers a wide selection of designer inspired handbags that look and feel just like the real thing and cost much, much less. The designer inspired industry has been very successful since many fashionable women want the look of haute couture without having to go into debt. Handbags are no exception and we offer our registered clients and amazing selection of designer inspired wholesale handbags to offer their customers.
In-demand Fashion Accessories
Designer inspired handbags are in-demand fashion accessories for stylish women everywhere and we offer a fantastic selection of handbags in popular styles including satchels, messenger bags, clutches, hobo bags and totes. Featuring a variety of soft leatherette and soft suede look materials, glass crystal embellishments and popular animal print trims including zebra, ostrich and leopard our designer inspired handbags give women the chance to own stylish handbags that won't cost a fortune. Our collection is as varied as your discerning clientele so you'll have no trouble finding the right designer inspired purses and handbags to satisfy your customers.
Fashionable Handbags
Staying in style shouldn't force shoppers to max out their credit cards. Give your loyal customers the fashionable handbags they deserve by creating an account with Best Handbag Wholesale today and gain access to a world of fashionable western apparel and accessories. In addition to many designer inspired wholesale handbags we also carry great selections of rhinestone flip flops, turquoise jewelry and flat wallets to stock your retail store or flea market stand.
Call (972) 488-4786 For Wholesale Handbags at Discount Prices