Western Boutique Clothing Wholesale
Wholesale Women's Western Wear
T-Shirts, Tank Tops, Tops, Leggings, & More
Western Boutique Clothing from Best Handbag Wholesale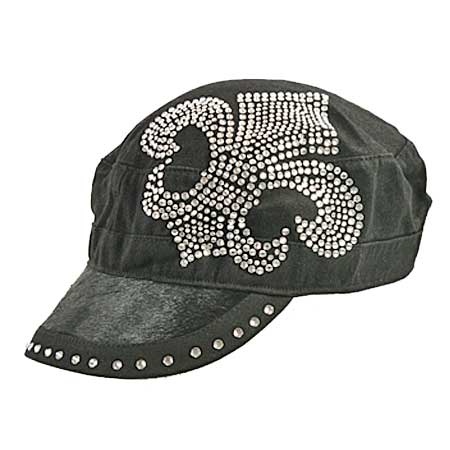 When it comes to western apparel, Besthandbagwholesale.com comes to you with a wide variety of trendy western wear that is ideal for your retail shop or boutique store.
You can upgrade western fashion in your outlet with our fine selection of wholesale women's western apparel. Check out the great deals on these fantastic western items:
Rhinestone studded cowgirl t-shirts made from 95% cotton and 5% spandex
95% cotton ladies long sleeve t-shirts in green, blue, purple, pink and black for great casual attire
Long sleeve western t-shirts for cool weather wear
Rhinestone studded women's ruffle dresses in double print designs and zebra trim.
In addition to our exciting Western apparel and accessories like wholesale Western caps, we offer an exciting collection of traditional western handbags. Browse of inventory of handbags in a variety of chic and savvy styles, including rhinestone star, cow print and western style skull and cross bone patterns in genuine leather.
And don't miss out on our great collection of western belts, including rhinestone studded and genuine cowhide belts in popular and unique patterns. Our western wear collection also feature hats and caps in fresh contemporary designs, including chopper crosses, rhinestone peace signs, Playboy Bunnies and skulls. From traditional baseball caps to cadet style and beanies, we have a terrific selection or urban headwear with a contemporary western theme. All available in attractive colors, from olive and green to pink.
We also offer western themed jewelry, including magnetic pendants, turquoise crosses, rhinestone dog collars and rhinestone earrings. Check out our fine selection of rhinestone pendant jewelry in fabulous colors from turquoise to ruby and green gemstone.
Our site is easy to use and gives you full control, from placing and tracking an order until it reaches your store. And our wholesale prices can't be beat. So stock up today on the latest western apparel from Besthandbagwholesale.com and give your store the authentic western flair every cowgirl will love!
Call (972) 488-4786 For Wholesale Handbags at Discount Prices