Wholesale Emoji Hats
Glitter Bling Emoji Caps Wholesale
Women's Wholesale Glitter Bling Emoji Trucker Caps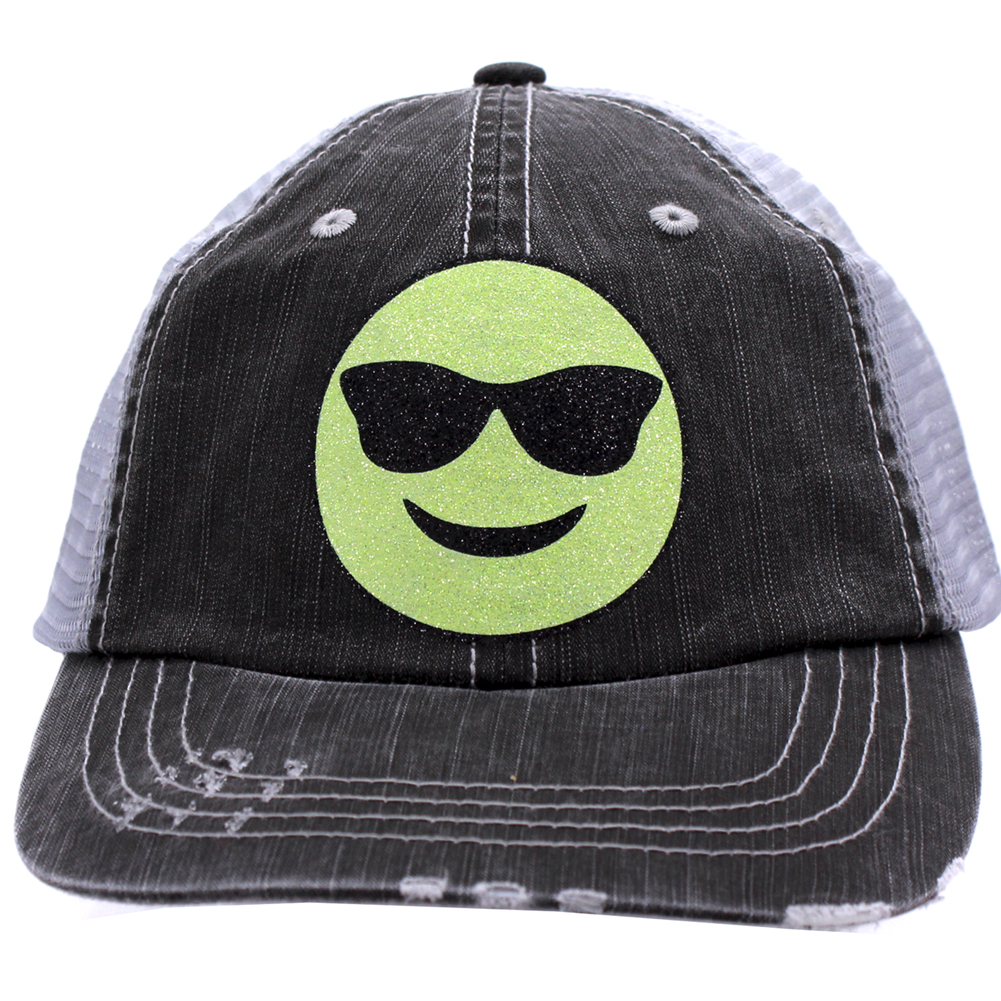 Baseball and trucker caps abound. Generally everyone owns one. There are so many ways to stand out from the crowd. But how do you accessorize with something entirely different, yet stylish? Best Handbag Wholesale has the answer with women's glitter bling emoji trucker caps.
Stylish Fashion – For Your Head
There is more to being fashionable than jewelry and shoes. Trucker and baseball caps tend to be neglected for the most part. Unless you are attending the Kentucky Derby, or a good old-fashioned barbecue, hats of any kind don't really get the recognition they deserve. Not so anymore!
Fashion-forward bling hats are the rage! What makes them even more relevant is that now they are caught up in the emoji wave that has swept the globe. These trendy emoji bling caps are cutting edge with smart, glitter bling fashion print emoji's centered in the middle front of the cap.
Designed and custom made in the U.S., these caps are sassy, exuding a casual, laid-back western style.
Purchase with Confidence
Best Handbag Wholesale is a leading supplier of Western-themed accessories. We sell a large selection of hats and caps. Our emoji bling trucker caps come in many styles!
Our hats and caps are stylish and sure to appeal to people who love Western fashion. Keep your inventory well-stocked with our selection of wholesale women's Emoji Bling Trucker Caps.