Do You Need to Carry a Handbag on Your Wedding Day?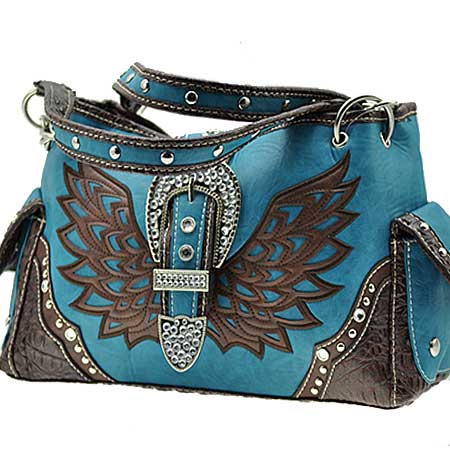 After you have picked out the perfect wedding dress, it's time to begin to think about how to accessorize. In addition to finding the right shoes and jewelry to accent your gown, you might also want to consider buying a purse or clutch to carry on the big day.
Carry Everything or Carry Nothing
Many brides think that they won't need a bag on the day of their wedding, and that might be true in some cases. If you are not planning to drive, you won't need your car keys or license. Since everything will be paid for in advance, you shouldn't need any cash on the day of your wedding, unless you are planning to give cash tips to your vendors. If you are planning to stay at a hotel after the ceremony and reception, you won't need your house keys.
There are, however, some important items that you might need on your wedding day. Many brides like to have a cell phone and charger, handkerchief or tissues, lipstick or lip balm, makeup, blotting papers, eye drops, gum or mints, bobby pins and safety pins, and cotton swabs on hand.
You could ask your mother or a member of the bridal party to carry these items for you, but it is probably easier to have your own purse so you don't have to track that person down every time you need something. You can ask a bridesmaid or your wedding planner to keep an eye on your purse at the ceremony and reception.
When choosing a purse, pick one that is large enough to fit the essentials but small enough that it will not look cumbersome. While many brides chose a white or ivory colored bag to match their wedding gown, you might want to think about the rest of your everyday wardrobe when making your choice. If you select a handbag that goes well with other outfits in your closet, you can carry it when you go to another formal event or night out.
Call (972) 488-4786 For Wholesale Handbags at Discount Prices
---
Contact Us
Besthandbagwholesale®
11532 Harry Hines Blvd suite A-100
Dallas Tx 75229
Phone # 972-488-4786
Fax # 972-488-1251
Toll Free # 1-866-787-7371
Email - sales@besthandbagwholesale.com
rik@besthandbagwholesale.com ( For bulk orders only )