How to Organize Your Handbag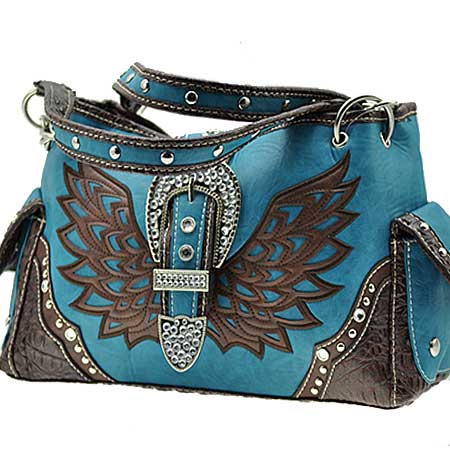 A purse is a vital accessory for most women, but keeping it organized and free of clutter is an ongoing challenge. Receipts, notes, change, makeup, and other random items can accumulate, weigh it down, and make it harder to find things when they are needed. Carrying a purse that is too heavy can cause muscle imbalances, alignment issues, and neck and shoulder pain. An overstuffed handbag can stretch out leather and suede and cause it to lose its shape or tear. An overstuffed bag can also create stress on a daily basis. If you can't find what you need when you need it, you can be late for work or an appointment or hold up the line at a store or coffee shop.
Here are some tips to help you reduce the clutter so you can get and stay organized.
Put the things you use frequently, such as your keys and cell phone, in places where they will be easily accessible and in plain sight.
Organize your license, credit and debit cards, insurance card, and other essentials in a wallet with a clear and simple organizational system that will allow you to easily find the things you need. This will save you a great deal of time and energy.
Keep business cards and reward cards in a mint tin in your handbag instead of stuffing them in your wallet.
Separate non-essential items into categories. Put things like makeup and hair ties into separate pouches or compartments where they will be out of the way but still easily accessible.
The best way to organize things like coupons, receipts, and gift cards is to keep them together in a specific place. You can organize them in alphabetical order or by categories. This will make it much easier to find things when you need them without having to dig through a mess in your purse.
Put headphones and chargers in a sunglasses case. This will prevent the cords from getting tangled up with other things in your purse.
If you like to read books, consider downloading them onto your iPhone or tablet. Not carrying a paper book will save space in your handbag.
Stay Organized
Once you have organized your handbag, you have to keep it that way. Go through your purse every evening and get rid of any receipts, papers, trash, and loose change you don't need. If you do this, you will always be organized.
Call (972) 488-4786 For Wholesale Handbags at Discount Prices
---
Contact Us
Besthandbagwholesale®
11532 Harry Hines Blvd suite A-100
Dallas Tx 75229
Phone # 972-488-4786
Fax # 972-488-1251
Toll Free # 1-866-787-7371
Email - sales@besthandbagwholesale.com
rik@besthandbagwholesale.com ( For bulk orders only )