When to Carry a Clutch Purse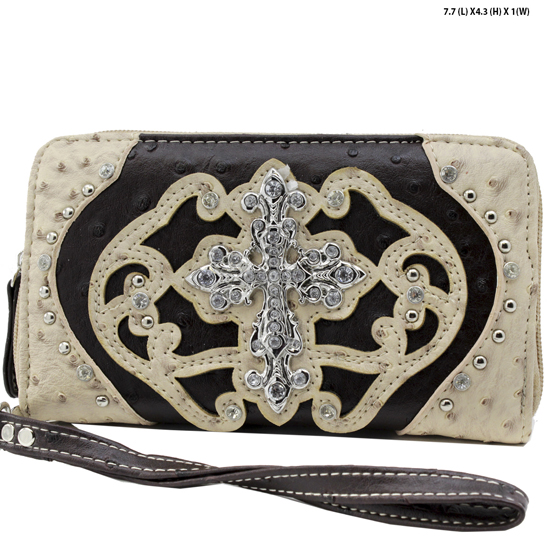 A lot of women like to carry around a handbag full of everything they might need day to day, from a wallet, cell phone, and keys to books, makeup, and a tablet. However, you may find occasions when you don't need all of these items or when carrying a large handbag would be an inconvenience. In those cases, a clutch is your best option.
A clutch purse is perfect for a wedding. All you will really need at a wedding is your makeup, cell phone, keys, ID, and tissues. You can leave everything else at home. A clutch in a shiny color can compliment your dress, or you can carry a black clutch for a more sophisticated style.
Carry Only the Essentials When at Dinner or a Club
If you are planning to go out to dinner or a club, a clutch is also your best choice for a purse. You can look stylish in your dress at dinner or a club while carrying only the essentials, such as your wallet, makeup, keys, cell phone, and ID.
A clutch is also the perfect style for a holiday party. You will only need the bare minimum at a party, and you can find a clutch in a color and style to compliment any holiday wardrobe.
You don't need a special occasion to carry a clutch handbag. Some women choose to carry a clutch for a day at work, running errands, or lunch with a friend. If you are not the type who likes to carry everything with you every day, a clutch is a perfect way to pack only what you need and be comfortable and stylish.
You don't have to carry around things you don't need in a heavy handbag on a regular basis. If you are attending a special event, or if you just prefer to keep things simple, a clutch purse is the handbag of choice.
Call (972) 488-4786 For Wholesale Handbags at Discount Prices
---
Contact Us
Besthandbagwholesale®
11532 Harry Hines Blvd suite A-100
Dallas Tx 75229
Phone # 972-488-4786
Fax # 972-488-1251
Toll Free # 1-866-787-7371
Email - sales@besthandbagwholesale.com
rik@besthandbagwholesale.com ( For bulk orders only )